China exports garlic to more than 120 countries and regions, mainly to the European Union and Japan.
China is the world's leading producer, consumer, and exporter of garlic. Because Chinese people have the habit of eating garlic, farmers grow garlic is very common, producing areas throughout the country.
In recent years, the garlic industry in China has developed rapidly. The garlic industry in Shandong, Jiangsu, Henan, Hebei, Yunnan, and Sichuan provinces has become a pillar industry. In December 2016, China exported 127,400 tons of fresh and frozen garlic, 271 million dollars, up 19.61% year on year.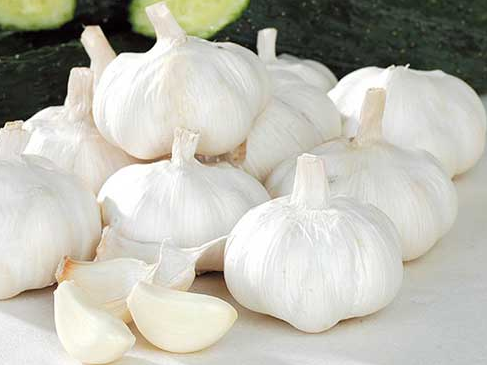 Garlic nutrition is wealthy. Fresh garlic contains 67 grams of water, 4.5 grams of protein, 0.2 grams of fat, 27 grams of carbohydrate, 1.1 grams of crude fiber, 39 milligrams of calcium, 1.1 milligrams of iron, 7 milligrams of vitamin C, vitamin B10.04 milligrams per 100 grams of fresh garlic. And the human body essential trace elements selenium, zinc, germanium, and other nutrients. In particular, its organic germanium content, which is better than ginseng, is a vital anticancer material.
Chinese garlic can kill bacteria, fight cancer, prevent and cure cardiovascular diseases, reduce the risk of gastric cancer, enhance immunity, fight fatigue, anti-aging, and regulate insulin metabolism.
China's garlic exports have been strong, with a "third consecutive increase" year-on-year since August.
Fifty percent of China's garlic exports go to southeast Asia, 20 percent to Europe and 30 percent to countries like the Middle East and Africa.
This season, China's garlic exports were about the same as last year. Although garlic acreage has expanded in Europe, North Africa, South Asia, and South America in recent years, thanks to superior product quality and significant price advantages. This does not pose a threat to Chinese garlic's strong competitiveness in overseas markets without extreme prices and a blind expansion of acreage.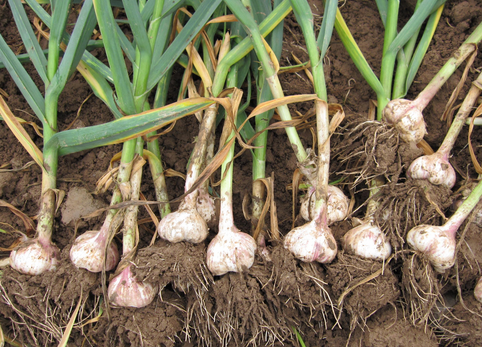 Distribution of garlic producing areas:
The main producing areas of garlic in China are Jinxiang county, Jining city, Shandong province; Caohe town, Jining Yanzhou city; Lanling county, Linyi city; Laiwu city; Shanghe county, Jinan city; Guangrao county, Dongying city; Chiping county, Liaocheng city; Chengwu county, Heze city, etc.
According to the bulb skin color, the variety of garlic can be divided into purple garlic and white garlic. The garlic clove of purple garlic is little and big, the acrid flavor is thick, the yield is high, distribute in north China, northwest and northeast and other places, cold endurance is weak, sow in spring more, the mature period is late. White garlic has large and small cloves two kinds, spicy taste is lighter than purple garlic hardier, more autumn sowing, maturity period slightly earlier.